Branding, Web Design, SEO
"We love our new website and new look! It's exactly what we had in mind."
Colorado Laser Spa is a health and beauty spa located in Gunnison, Colorado. Through collaboration with their marketing team, NINE25 developed a new logo mark and website to give their new identity a professional and trusted look. 
The beauty practice, founded in 2010, was in need of a fresh look to push for new, higher-end clientele in a competitive ski-resort marketplace. Founder and operator, Tara, wanted a beautiful website that looked dramatic but one that she would be able to update herself. We provided her with the theme for website and with the help of her marketing team they were able to build out pages necessary for SEO enhancement.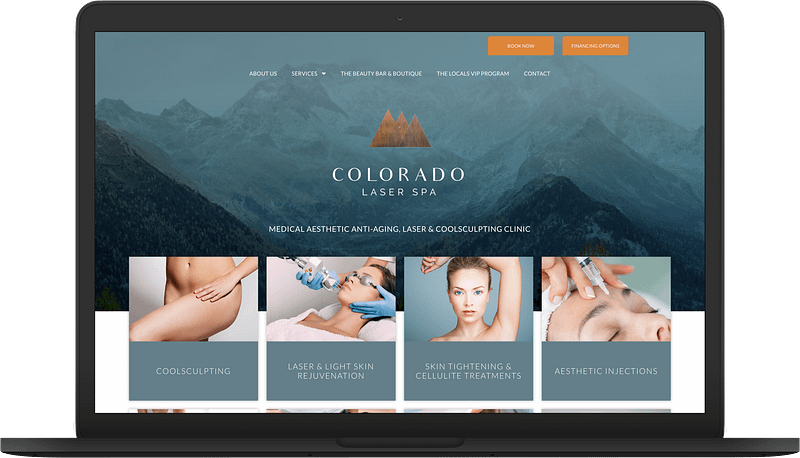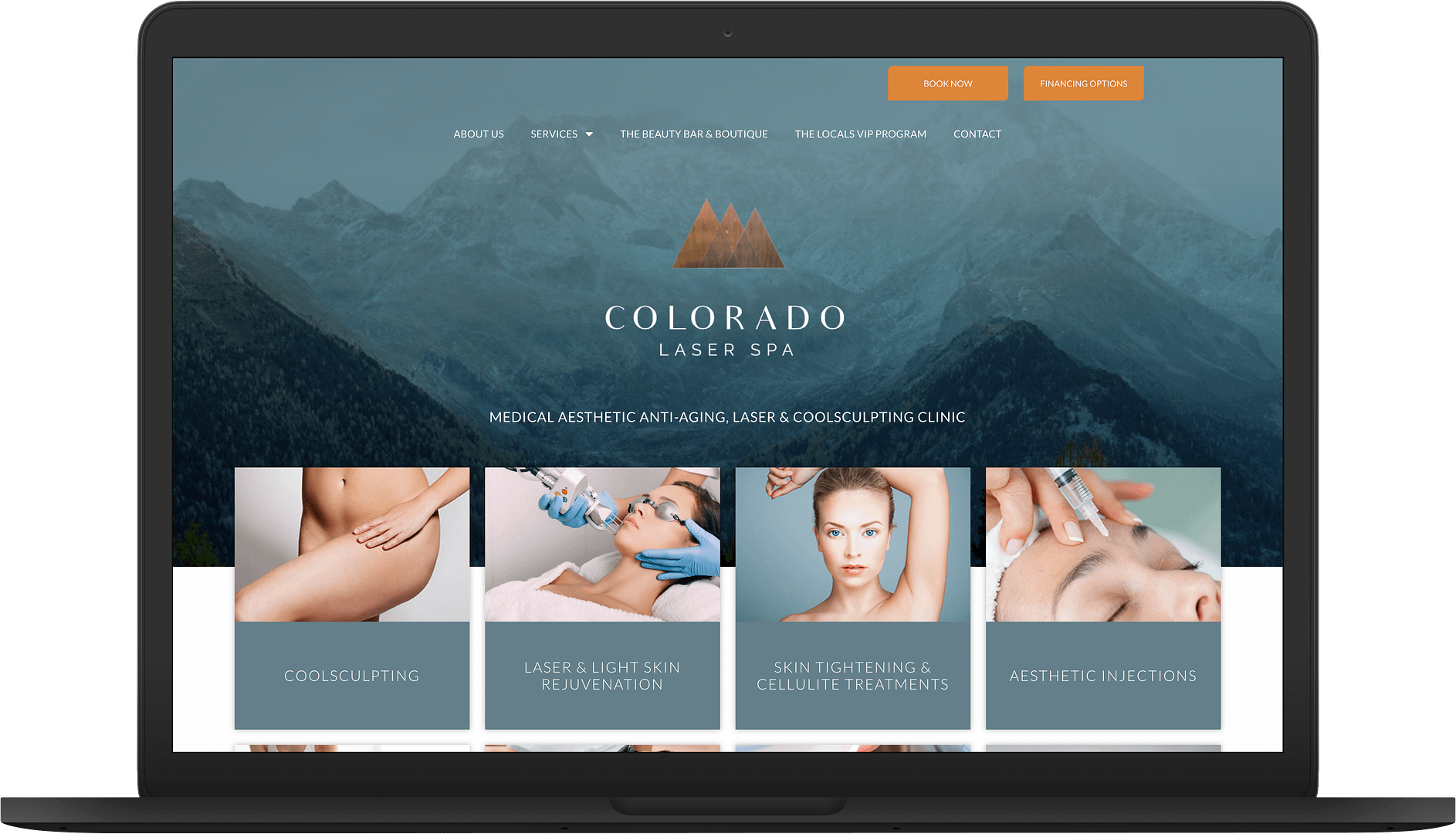 Colorado Laser Spa came to us looking for a clean and rustic transformation to their identity. We developed a series of logos that symbolizes the rugged, outdoorsy feel of Gunnison through the use of textures and colors.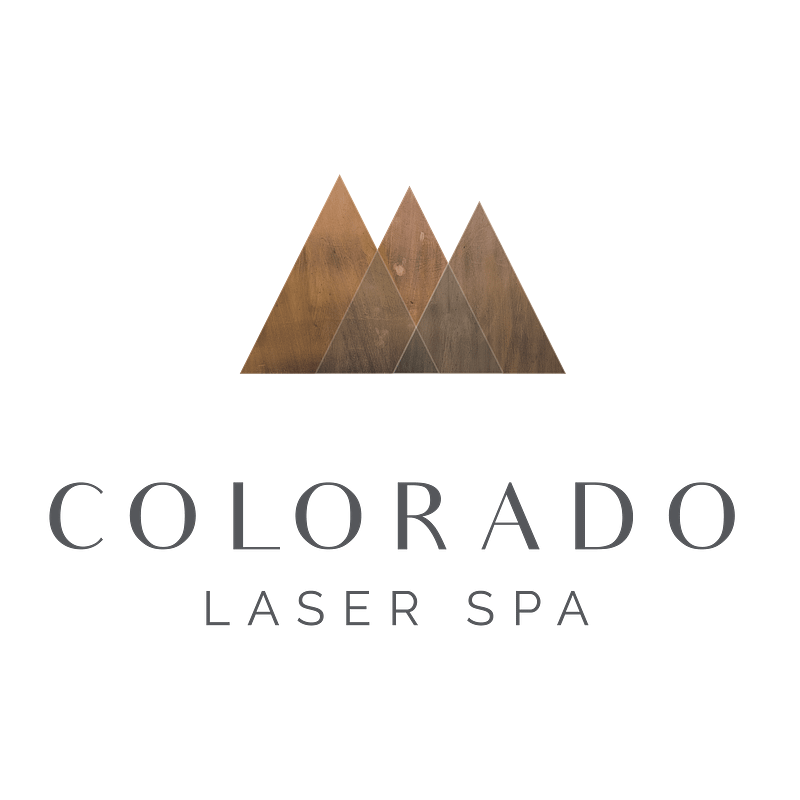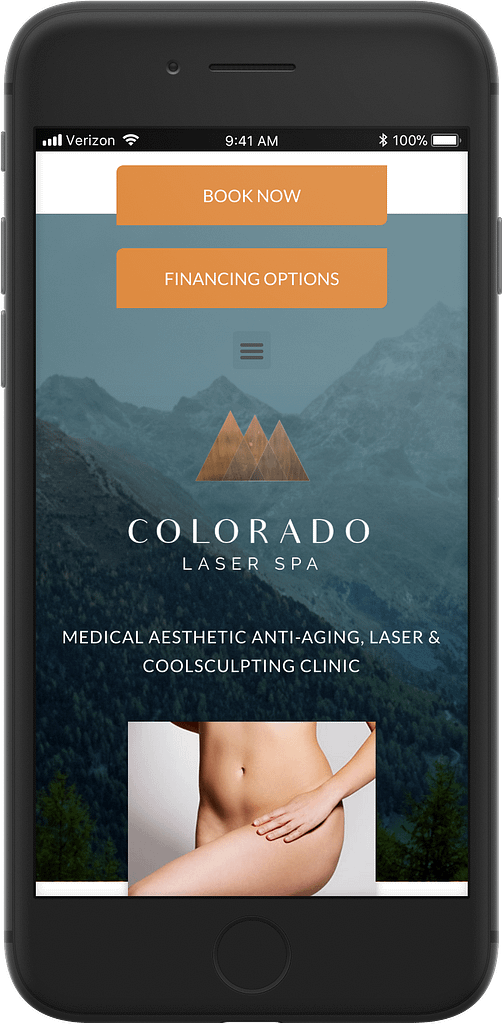 Mobile friendly and always responsive
Today's patients pick their services based on the look and overall experience of their website. Many view from their phone the moment they make the consideration for your service. Colorado Laser Spa's website needed to load quickly and be fully responsive for their higher end spa resort audience.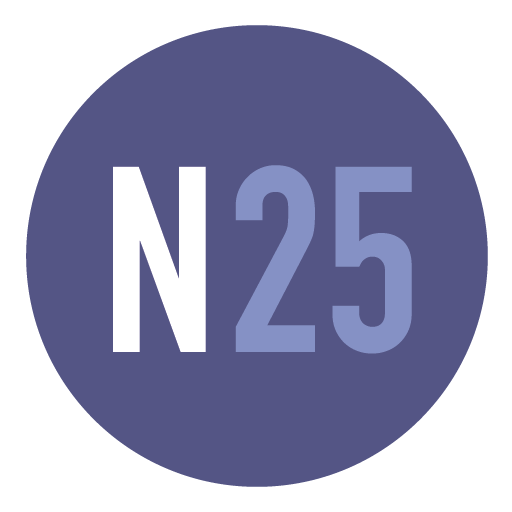 Contact Us 
Tell us a little about your business; how you got started. what you sell. Only a few sentences are needed to give us a snapshot of who you are — we'll be in touch as fast as lighting with the next steps!